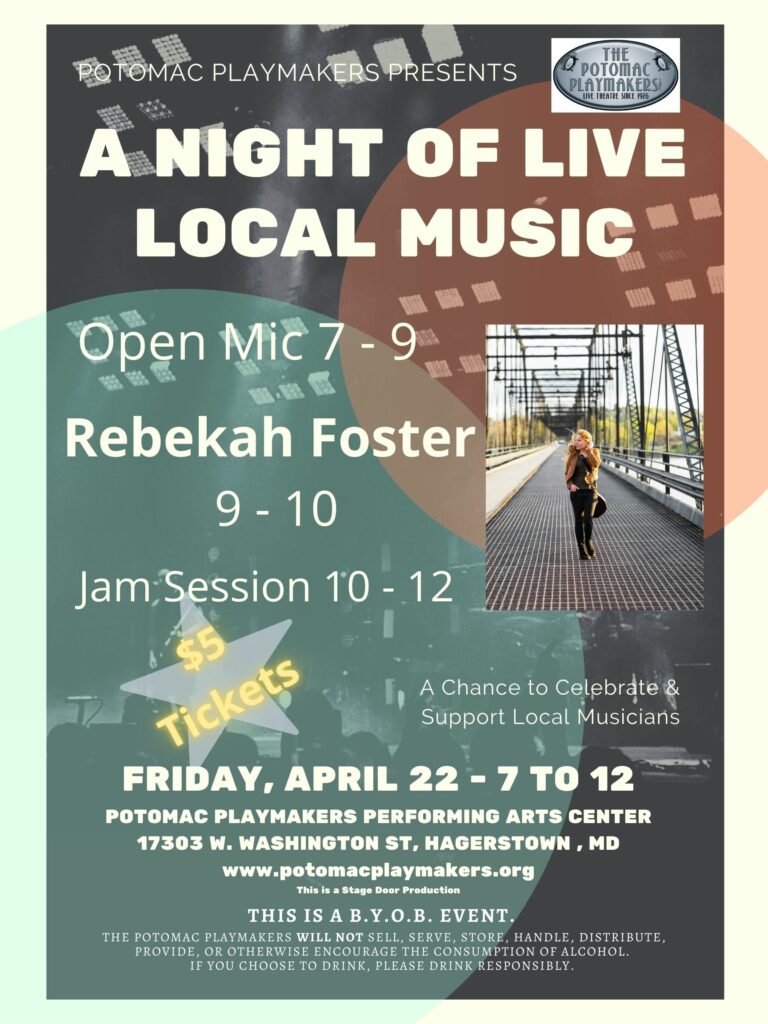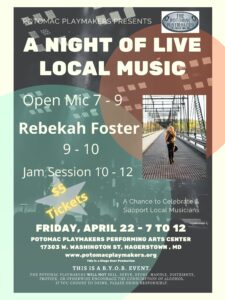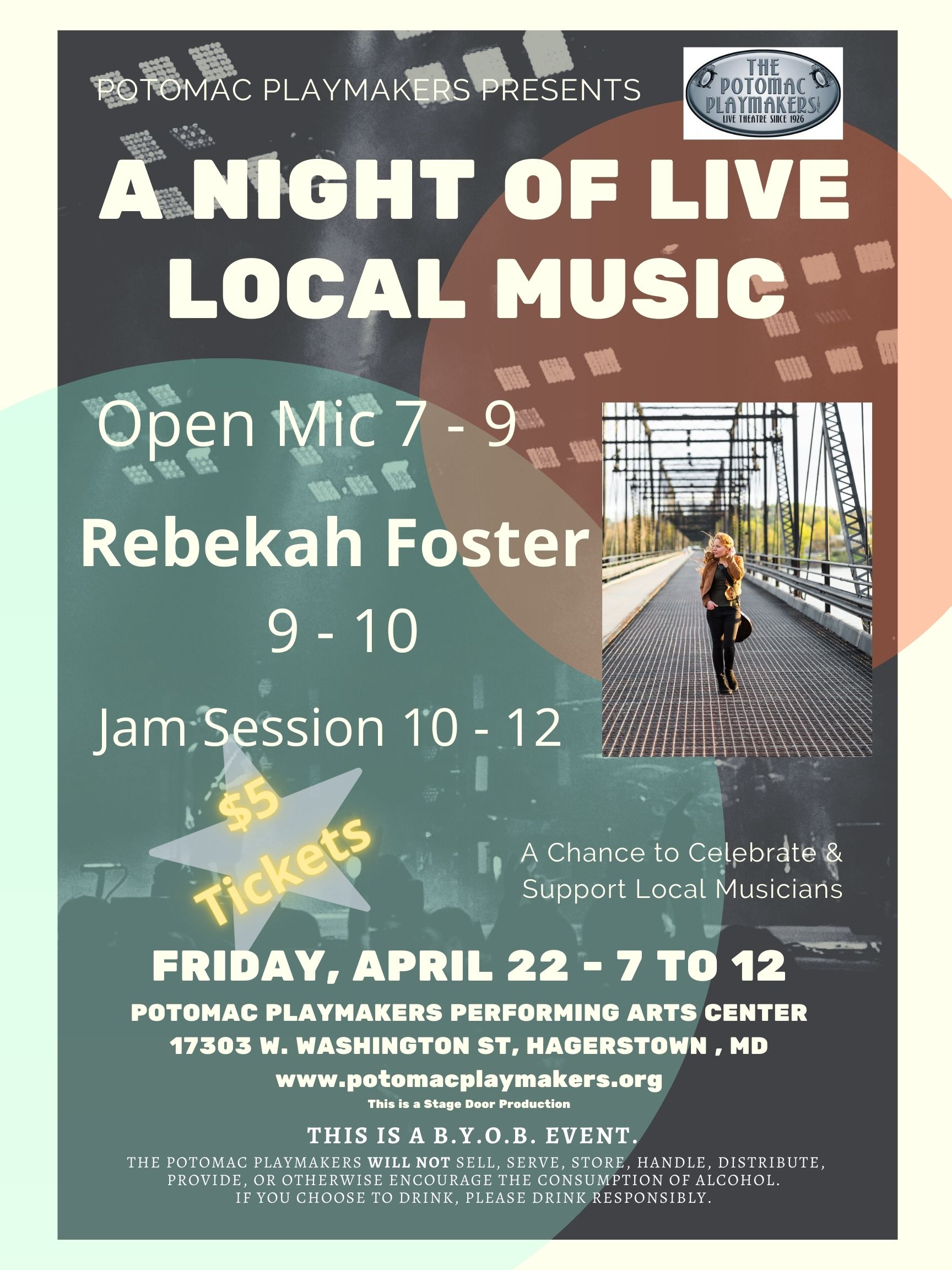 Join the Potomac Playmakers for a Night of Local Music.
7-9 pm The evening starts with an opportunity for all musicians to come and play a short set at our open mic. Bring your guitars, banjos, didgeridoos, or whatever instrument you play. We'll provide the stage and the mics and an electric piano. If you are electric, bring your own amp.
9-10 pm Our second act is a mini-concert by local artist Rebekah Foster. This fiery, young musician brings a combination of finger picking, slap guitar, and rhythmic strum patterns with powerful melodic vocals and a broad scope of lyrics. You can find her music on Spotify and Apple Music.
10pm-12am Our final act is a chance for you to jam with other musicians. This is a chance to learn something new and just enjoy playing your instrument with others. It's guaranteed to be a good time.
Tickets are $5 cash at the door. This is a BYOB event and ID's will be checked.